Please sign our mailing list and receive the Krueger Realty Newsletter and E-Nuggets online Newsletter regularly.
Or read what Broker Agent Magazine and Real Estate Executive have to say about our services.


Because we are your local ranch and home experts, Krueger Realty is your best choice. No one works harder or more professionally to solve client's problems.

With separately-owned offices in both Hidden Meadows and Valley Center, we're not the little local office with limited exposure - yet our expertise is local. We're not the giant "listing mill" that just plays a numbers game without giving you the personal attention you need and deserve - yet we out-produce the "big guys".

We're big and we're small - in the best sense of those terms. Whether you're selling or buying, we deliver the ultimate in personal, professional real estate service. We're the best of both worlds for YOU.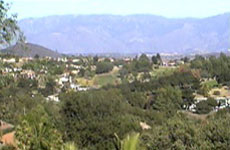 The experienced team of Jim Larsh and Roger Morton will provide sensitive assistance in fulfilling your needs at an affordable price range. Let us show you homes or land to meet your personal and financial expectations. You'll find our negotiation skills are unsurpassed, and soon the deal is harmoniously made.
Want to know more about Hidden Meadows? Do you have questions? Do you have particular needs that we can help you meet? Contact us today for more information.
Note: If you're looking for a home in the neighboring community of Valley Center, you can also visit the Valley Center office.